[Guide based off of LaunchElf v3.79]
This guide is meant to be a bare introduction to using uLaunchElf.
The first time you load uLaunchElf, you will see "Failed To Load LAUNCHELF.CNF". In addition to this, you will also see "O: FileBrowser" and "SELECT: Configure".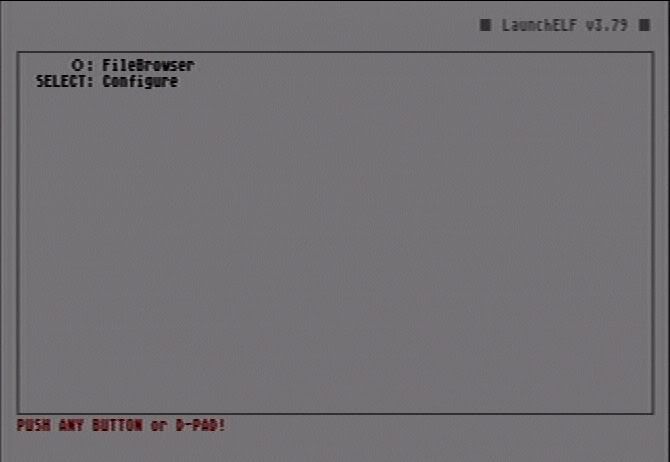 If you simply want to load an elf file:
Press 'O' on the controller, and you will now see a list of devices.
mc0:/ is the memory card in slot 1
mc1:/ is the memory card in slot 2
hdd0:/ is a hard drive if you have one
cdfs:/ is the PS2's CD/DVD drive
mass:/ is a usb drive plugged into either of the two usb ports on the ps2.
MISC:/ contains some built in programs(HDDManager, Filebrowser, TextEditor, and some others)
Use Circle to enter a folder, and Triangle to go back up a level. When you have found the program you wish to run, press Circle and it will load.
If you are looking for a more permanent install of it(aka: you want your settings saved) see the other guides in this section.
Other notes when using uLaunchElf:
It defaults to the japanese standard of buttons, that is Circle is used as the accept/ok button and Cross(X) is used as the cancel button.
from: http://www.sksapps.com